London, UK and Lund, Sweden October 27th 2017 – Daniel Bell, an established landscape architect in the UK and Sweden, and Cadabra Design, leading supplier of larger terracotta and stoneware vessels in the Nordic market, expand their collaboration. For a private conservatory/orangery project Cadabra Design has supplied a significant number of large stoneware vessels.
"Cadabra Design pots match perfectly with the classical style of the garden we have designed in London. We chose the big amphora shaped vessels for this project. The natural grey coloured containers are hosting citrus plants and ornamental flowers adding a special touch of elegance to both the courtyard and the conservatory. " – says Daniel Bell
"This deal is important for us in several aspects. In addition to that Daniel Bell extend our collaboration and appreciate Cadabra Design and our products, this deal is a milestone since it's our first significant export to the UK market. It really proves that our products are unique and attractive also for export to the larger and more competitive garden design market in the UK." – says Dan Andersson, Cadabra Design.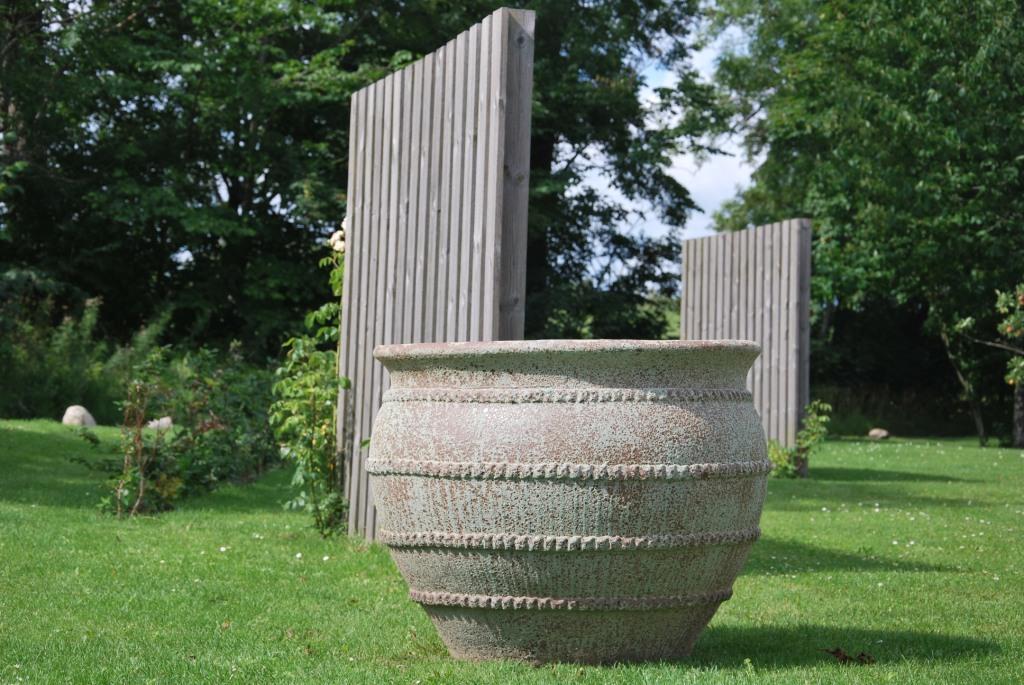 Daniel Bell Landscaping is responsible for over 800 private landscape projects over the last 23 years, he is also proud of the more public areas he has been responsible for i.e.; Heathrow Airport, Athenaeum Hotel, Mayfair, Eton College, Wenngarn slott, Sigtuna, etc. Daniel Bell has representation in Stockholm and London.
Cadabra Design offers a unique assortment of handmade products for the Connoisseur to decorate and furnish the conservatory/orangery, garden, terrace, balcony and indoors. The focus is on customers with a high interest in design and gardening. Cadabra offers the largest range of handmade frost resistant stoneware, terracotta planters and vessels in the Nordic area directly imported from Tuscany, Crete and Vietnam. Further a collection of premium brand Cadabra RenaissanceTM forging furniture's, made in Florence, Italy, is marketed and sold in the Nordic area.